"Around The Continent" is a series of posts where we will give you all the main news of the week.
Albania is about to kick off the first national selection of Eurovision 2021 season!
26 artists will compete in "Festivali i Këngës 2020".
The first semi-final will be held on Wednesday the 16th of December 2020
The second semi-final will be held on Thursday the 17th of December 2020
The grand final will be held on Friday the 18th of December 2020

The 26 acts are:
Agim Poshka – Vendi im (My place)
Anxhela Peristeri – Karma
Devis Xherahu – Peng (Hostage)
Enxhi Nasufi – Njësoj (Same)
Era Rusi – Zjarri im (My fire)
Erik Lloshi – Jo (No)
Evi Reçi – Tjerr (Spin)
Fatos Shabani – Ty (You)
Festina Mejzini – Kush je ti dashuri (Who is the one you love)
Florent Abrashi – Vajzë (Girl)
Franc Koruni – E morën botën (They took the world)
Gigliola Haveriku – E lirë (Free)
Gjergj Kaçinari – Më jep jetë (Give me life)
Inis Neziri – Pendesë (Reprentance)
Kamela Islamaj – Kujtimet s'kanë formë (Memories have no form)
Kastro Zizo – Vallja e jetës (The dance of life)
Klint Çollaku – Do t'ia dal (I will do it)
Manjola Nallbani – Ora e jetës (Hour of Life)
Mirud – Nëse vdes (If I die)
Orgesa Zaimi – Valixhja e kujtimeve (The suitcase of memories)
Rosela Gjylbegu – Vashëzo
Sardi Strugaj – Ka me t'ba me kajt (I'll make you cry)
Stefan Marena – Meteor
Viktor Tahiraj – Nënë (Mother)
Wendi Mancaku – Vesi i shpirti tim (The habit of my soul)
Xhesika Polo – Më mbron (Protect me)
You can read our full review of the songs and find the playlist here
Very soon, we will bring you another exclusive interview with one of "Festivali i Këngës 2020" artists.
Meanwhile, you can read our exclusive interview with Orgesa Zaimi
Croatia will choose their act for Eurovision 2021 via "Dora 2021". The 14 competing artists as well as the 2 back-up artists will be revealed on Tuesday the 15th of December 2020.
Like in recent years, the songs themselves won't be published before the show.
The national selection will be held on Saturday the 13th of February 2021.
According to hints in the media, we will possibly meet among the particiapnts:

Nina Kraljić (represented Croatia at Eurovision 2016)


Đana Smajo ("Dora 2020" participant)
Last Saturday, the 24 songs of "Eesti Laul 2021" have been revealed.
The semi-finals will be held on the 18th and 20th of February 2021.
The grand final will be held of the 6th of March 2021.

Alabama Watchdog – Alabama Watchdog
Andrei Zevakin & Pluuto – Wingman
Egert Milder – Free Again
Gram-Of-Fun – Lost in a Dance
Hans Nayna – One By One
Helen – Nii kõrgele
Heleza – 6
Ivo Linna, Robert Linna,and Supernova – Ma olen siin
Jüri Pootsmann – Magus melanhoolia
Kadri Voorand – Energy
Karl Killing – Kiss Me
Kéa – Hypnotized
Kristin Kalnapenk – Find a Way
Koit Toome – We Could Have Been Beautiful
Nika Marula – Calm Down
Rahel – Sunday Night
REDEL – Tartu
Sissi – Time
Suured tüdrukud – Heaven's Not That Far Tonight
Tanja – Best Night Ever
Tuuli Rand – Üks öö
Uku Haasma – Kaos
Uku Suviste – The Lucky One
WIIRALT – Tuuled

You can listen the full playlist here.
The 12 songs of the national final "Eurovision France – C'est Vous Qui Décidez 2021" have been published:


21 Juin Le Duo – Peux-Tu Me Dire?
Ali – Paris Me Dit
Amui – Maeva
Andriamad – Alléluia
Barbara Pravi – Voilà
Casanova – Tutti
Cephaz – On A Mangé Le Soleil
Juliette Moraine – Pourvu Qu'on M'Aime
LMK – Magique
Philippine – Bah Non
Poney X – Amour Fou
Terence James – Je T'Emmènerai Danser

The full playlist can be found here
Among the participant we can find Barbara Pravi who is one of the writers of France's songs for Junior Eurovision Song Contest in 2019 and 2020. Therefore, Barbara is one of the writers behind the winning song of Junior Eurovision 2020..
The national selection will include only one show that will be held on January 2021.
The show will be hosted by Stéphane Bern and Laurence Boccolini
The online voting for "Hashir Haba Le'Eurovision 2021″ will be closed on Sunday the 13th of December 2020. The Israeli public can vote for their top 2 songs until then.
The link for voting can be reached here
The competing songs are:
Can't Stop a Hurricane
Coming Out
Flying
La La Love
Rise Up Today
Set Me Free
Shoulders
Spilling magic
Ue la la
Lately, it has been leaked that Zohar Barzilai (Netta Barizlai's brother) is one of the writers of "Shoulders"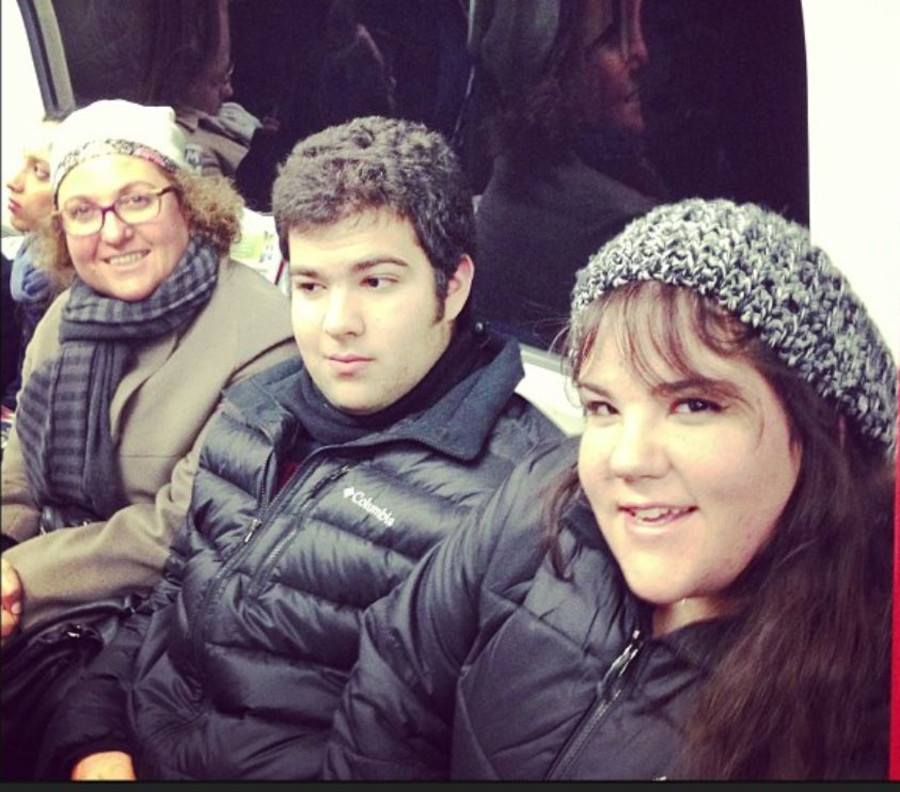 The singer Antonio Diodato has confirmed he won't participate in "Festival Sanremo 2021".
Therefore, Diodato won't represent Italy at Eurovision 2021
However, sources from the Italian media suggest the following artist will compete in "Festival Sanremo 2021":

Achille Laruro
Aiello Ghemon
Ana Mena Feat. Rocco Hunt
Annalisa
Arisa
Bugo
Ermal Meta (Eurovision 2018)
Gaia
Fasma
Fausto Leali (Eurovision 1989)
Francesca Michielin (Eurovision 2016) Feat. Fedez
Francaso Renga
Fulmincacci
Irama
La Rappresentante di Lista
Madame
Malika Ayane
Maneskin
Michele Bravi
Neomi
Tommaso Paradiso
On Thursday the 17th of December 2021, The Italian broadcaster RAI will reveal the participants of "Festival Sanremo 2021".
The Norwegian broadcaster broadcaster NRK have revealed the identity of "Melodi Grand Prix 2021" hosts: Ingrid Gjessing Linhave, Ronny Brede Aase and Kåre Magnus Bergh
Actually, "Melodi Grand Prix 2021" will have the same hosts as in "Melodi Grand Prix 2020".
Ingrid, Ronny, Kåre will host the 6 live shows (5 semi-finals and grand final).
The shows will be held every Saturday, starting on the 16th of January 2021 and ending on the 20th of February 2021.
This year, the competition will also have a new element of wildcard. The Norwegian audience will be able to vote online for one of the finalists who then will receive the last spot in the Grand Final. The wild card artist will be announced in a radio broadcast on Sunday, February 15th, the day after the last semi-final.
The grand final will include 12 artists: 6 automatic qualifiers, 5 semi-finals winners and a wild card.
The draw for the "Festival da Canção 2021" semifinals took place on Friday, December 4, via Zoom. The authors and / or their representatives watched the draw live and were immediately informed of the semifinal in which they will compete. Those who were unable to attend the meeting were informed of the production of the program. The semifinals will take place on February 20 and 27, 2021.
The composers and / or their representatives watched the draw live and were immediately informed of the semifinal in which they will compete.
In each semi-final, 10 artists will compete and 5 will qualify for the final.
The draw for the semifinals took place in alphabetical order and didn't not concern the order of performance of each of the songs in each show, but only their distribution in each of the semifinals.

Ana Soklič released the official video clip of "Voda" (The song which she would have performed at Eurovision 2020)
On a special note to her fans, Ana talks openly with her fans about her road so far, saying
"It's been a while since the Emma 2020 event. Just like all the people on this planet, me and my team didn't go to hand this year: the song Water, unfortunately, didn't experience its peak, at least not the way we wanted. Eurovision has been canceled, sponsors have withdrawn, appearances moved to an indefinite time in the future. That's why me and the team decided to pay tribute to the winning song after all, as we think it deserves.

I dedicate the video for the unconventional Eurovision song ′′ Water ′′ to my grandmother, Maria Rozman from Bohinjska Bistrica in Bohinj, who unfortunately said goodbye to us this fall and will not see me on the Eurovision stage. Mom was like a rock. Unfortunately, there will be no such generations!

I don't want to lose words about the product itself, let the work done speak for itself. In the end, I always come to the same answer: accept work, try to stay creative as you can, somehow tolerate, give something from yourself, be in our case with music, word, video, just a short live performance, that's it what I think is still the best decision. Meanwhile the trend of this time is expressing our views and opinions after long and disappearing and when everyone seems to know everything, some of us still express ourselves with our creative work and reveal what we know best – part of ourselves.
News about her Eurovision 2021 entry will be published in 2021.