A few hours ago, the Danish broadcaster DR announced the details about the national selection for Eurovision 2021: "Dansk Melodi Grand Prix 2021". This year, ,the show will be filmed in a TV studio.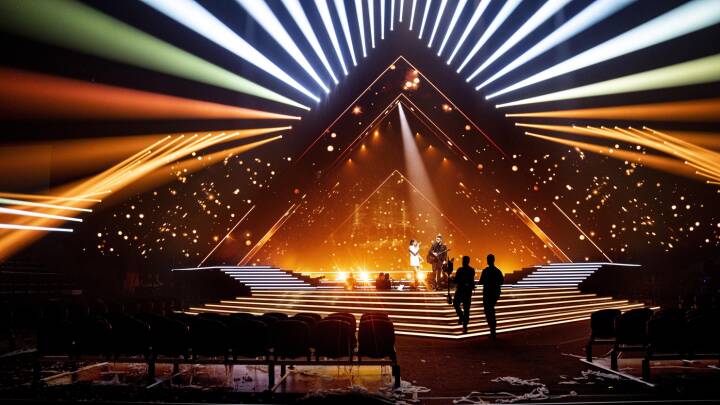 As you may recall, the national selection in 2020 was held without audience due to the Covid-19 pandemic. The section this year will probably be held without audience as well.

Here are the main rules for "Dansk Melodi Grand Prix 2021":
1. 8 songs will be included in the final line-up of the national selection.
2. The national selection will include a single show.
3. The show will be held on Saturday, March 6th, 2021.
4. An editorial professional judging committee appointed by DR, will select 8 songs among the submitted entries.
5. Either a composer, lyricist or performing artist must be a Danish citizen or have a similarly strong connection to Denmark. (Residence in Denmark for a number of years, married or in a relationship with a Dane or similar). Danes residing in the Faro Islands and Greenland, who are registered in the population register there, can also participate in the competition.
6. The submitted songs must have a maximum duration of 3 minutes.
7. Composers and lyricists can contribute with multiple contributions.
8. The entries can be submitted in any language.

What About Ben & Tan?
The duo should have represented the country at Eurovision 2020, after they had won the national selection for 2020 with the song "Say Yes":
However, the broadcaster didn't give them any free path for "Dansk Melodi Grand Prix 2021".
According to an Instagram post, the singer Tan announced she wouldn't submit a song for "Dansk Melodi Grand Prix 2021".

Who will carry the Danish flag at Eurovision 2021? It's still early to know.

Stay tuned for all the news about Eurovision 2021. You can find all the relevant information at out Eurovision 2021 homepage: